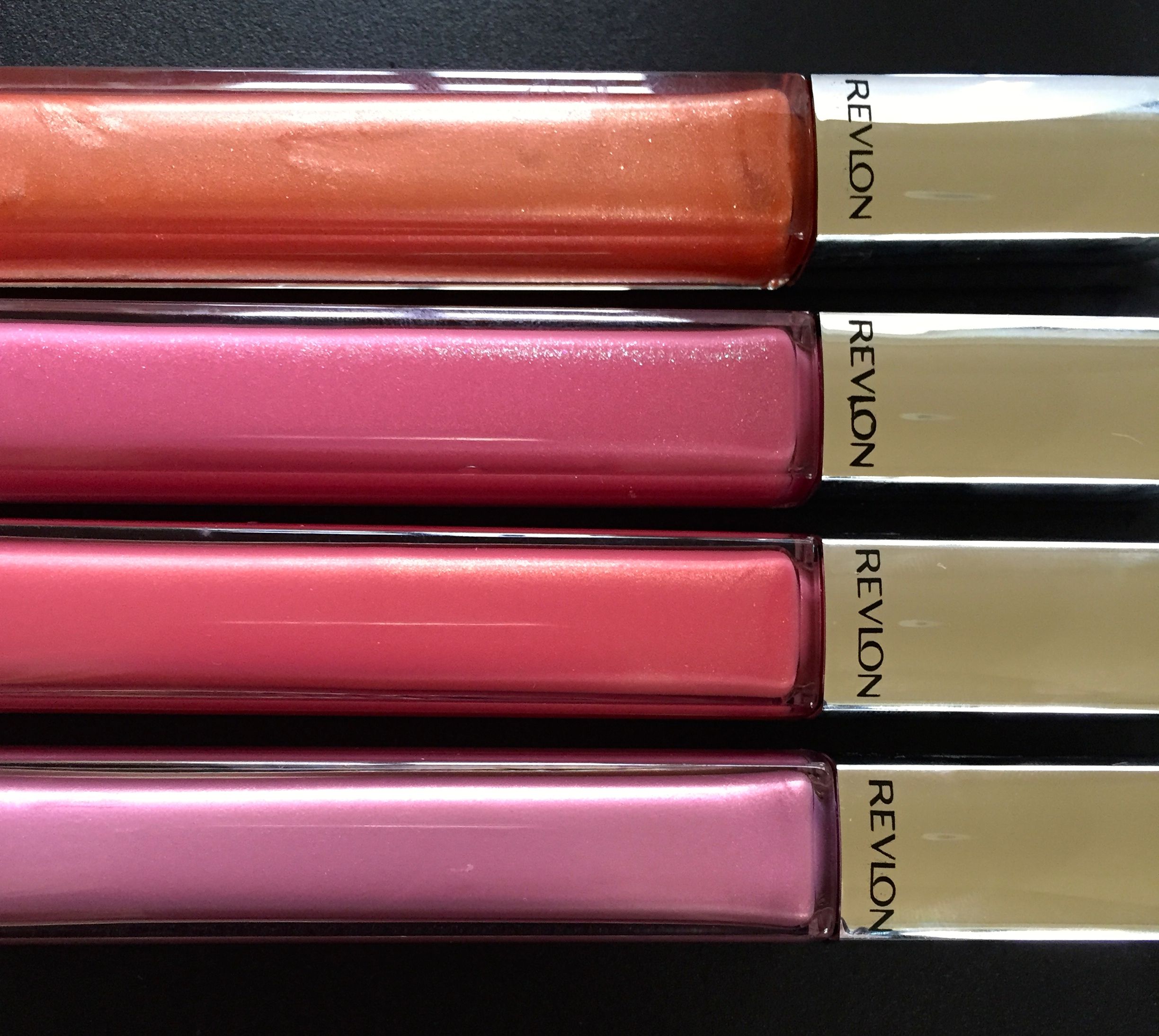 I love lip gloss and am always up for trying a new one.  New brands, old brands, expensive or inexpensive I will give almost anything a go.  So when I saw that Revlon had a new lip gloss I just had to try some of them out.
The official name of these glosses is the Revlon Ultra HD Lip Lacquer and can be found here at drugstore.com for about $8  Online they are described as the following, "Lip lacquer goes HD with our innovative wax-free get technology.  Get true color clarity, vivid high-impact shine and a bouncy, lightweight feel."   Now, I am not sure about HD, but the rest is pretty true to form.  They feature a brush as opposed to a sponge tip applicator and are a comparable in size and form factor to the  NARS Larger Than Life lip glosses.  The colors I got were #525 Pink Diamond, #540 Petalite, #520 Pink Saphire and #555 Amber.   All were moisturizing and not sticky at all.  As far as color payoff, they are all fairly opaque and provide a nice shine and pop of color.  In order to get the best color payoff I prep my lips with a dab of concealer to ensure that I am getting maximum color payoff.  These would also work great on top of a lipstick.    All of the lip glosses I purchased offer a bit of sparkle so if you prefer a matte look or lip products without sparkle, these would not be a good option.
Drugstore products can be a bit of a guessing game since most drug stores don't offer testers.  As for these glosses I would recommend any of these colors and am glad that I purchased these as I plan on getting quite a bit of use out of all of these.