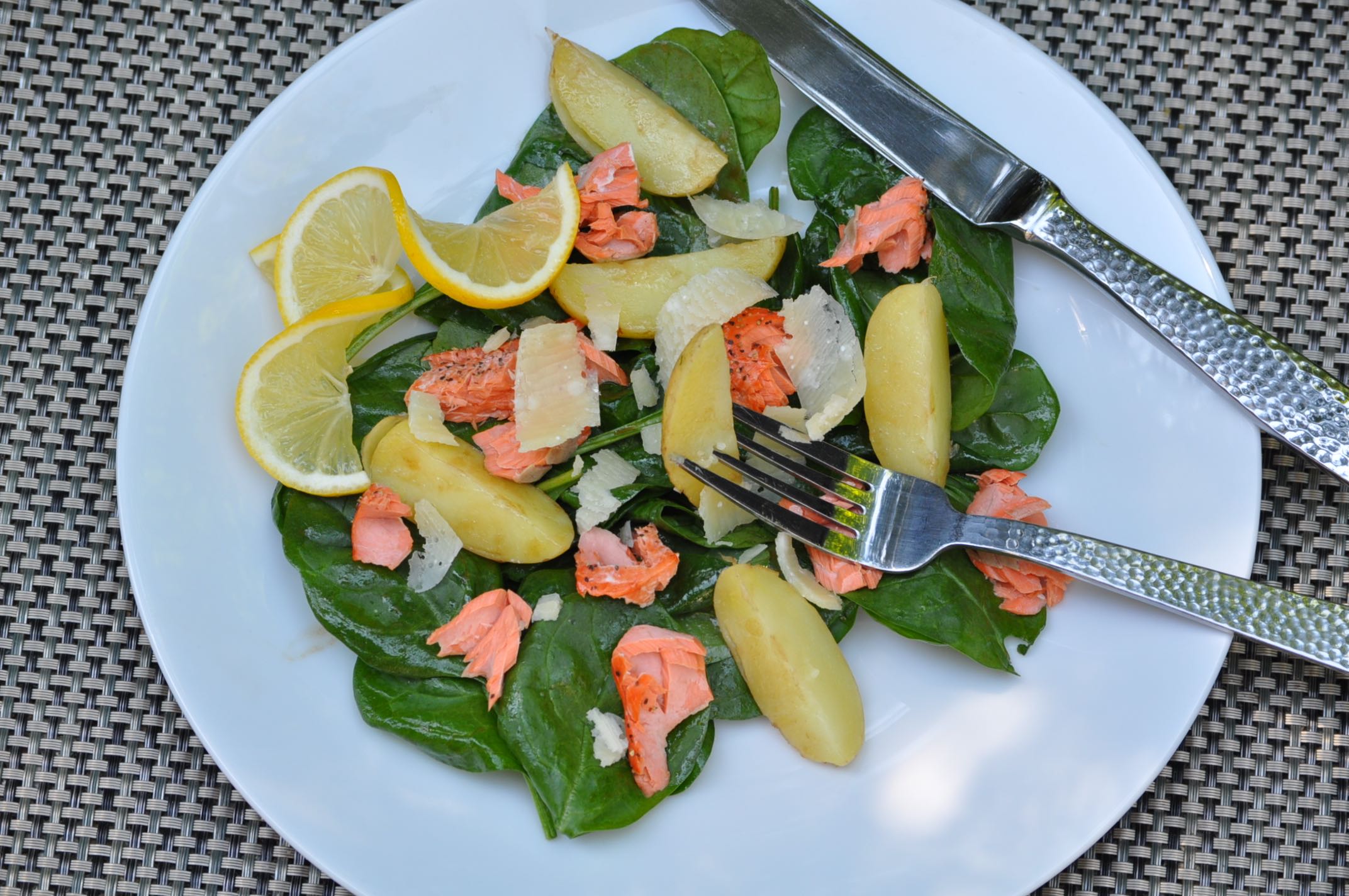 I love summer – I love that my boys get to sleep in, the weather is warm, and just the overall more relaxed vibe that summer brings.   I love a good salad, but the warm weather always brings my cravings for fresh, delicious salads to the forefront so I decided to come up with a new creation which is where I came up with this Salmon, Potato and Spinach Salad.
Spinach is a superfood and one of my favorite greens to use in salads.  Not only is spinach rich in niacin and zinc but also provides a plentiful amount of  fiber, vitamins A, C, E and K, thiamin, vitamin B6, folate, calcium, iron, magnesium, phosphorus, potassium, copper, and manganese.  Definitely a great addition!  Then there's salmon, another superfood which is rich in vitamin B12, vitamin D, and selenium.  Salmon is also a good source of niacin, omega-3 fatty acids, protein, phosphorus, and vitamin B6.
OK, so we have two super foods and then I decided to add potatoes for their creaminess and additional texture.  I added my favorite vinaigrette recipe and some parmesan to round out the salad and give it a salty, creamy bite.  A squeeze of lemon makes the whole dish come together.