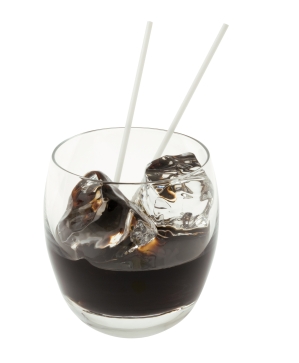 I am not sure if it is the kids, everyday life or what, but I have come to really enjoy a cocktail or two every now and again. Combine that with my never ending desire to try something new in the kitchen and I just had to try making my own Kahlua.
The main thing I found is that the longer I let this Kahlua rest, the better it tasted as it mellowed out. It is truly delicious and a wonderful hostess gift. Cheers!
Kahlua
Ingredients
1 quart water
2 1/2 cups sugar
3 tablespoons instant coffee
1 tablespoon vanilla
2 1/2 cups vodka
Directions
Boil water, coffee and sugar. Just as it boils, turn down heat to medium low and simmer for 2 hours (stirring occassionally). After two hours, you should have a syrup that coats the back of your spoon.
Let cool and add vanilla and vodka.
Enjoy with coffee, cream, in a cocktail…