I adore chocolate chip cookies, so when I saw the recipe for Chewy Chocolate Chip Cookies with Cornstarch I knew I had to give them a try .
I have made countless batches always searching for the next best recipe.  I am sure I will try other recipes on occasion, however this is hands down a new classic for me.  I got this recipe from Sally's Baking Addiction website.  Click here to see her recipe as well as her absolutely stunning pictures.  
There are several differences in this recipe compared to others I have tried – the three being that you use melted butter instead of softened (which means NO mixer needed!!!!), one egg and a yolk as opposed to two eggs that most recipes call for and 1 1/2 tsp. of cornstarch.  I was a bit skeptical at first, however these have come out heavenly again and again.   The recipe calls for 1 cup of chocolate chips.  I like to mix this up with part dark chocolate, part milk chocolate and part cacao nibs (to sneak in a little added health benefits.)
These cookies are chewy, soft and incredibly delicious.  They remind me of a Mrs. Fields cookie, but without the $2 price tag.  I hope you try these out and let me know what you think.  

CHEWY CHOCOLATE CHUNK COOKIES (uses cornstarch) – adapted from Sally's Baking Addiction
INGREDIENTS
2 and 1/4 cups all-purpose flour
1 teaspoon baking soda
1 and 1/2 teaspoons cornstarch
1/2 teaspoon salt
3/4 cup (1.5 sticks) unsalted butter, melted
3/4 cup  light brown sugar, loosely packed
1/2 cup granulated sugar
1 large egg + 1 egg yolk
2 teaspoons vanilla extract
1 cup chocolate chips, chocolate chunks, cacao nibs and/or some M&M's

DIRECTIONS
Toss together the flour, baking soda, cornstarch and salt in a large bowl. Set aside.  

In a medium size bowl, whisk the melted butter, brown sugar, and white sugar together until no brown sugar lumps remain. Whisk in the egg, then the egg yolk. Finally, whisk in the vanilla. 

Pour the wet ingredients into the dry ingredients and mix together with a large spoon or rubber spatula. The dough will be very soft. Fold in the chocolate chips. They may not stick to the dough because of the melted butter, but do your best to have them evenly dispersed among the dough. Cover the dough and chill for 2 hours, or up to 3 days. Chilling is mandatory.

Take the dough out of the refrigerator and allow to slightly soften at room temperature for 10 minutes.Preheat the oven to 325F degrees. Line two large baking sheets with parchment paper or silicone baking mats.Roll the dough into balls, about 1-2 tablespoons each. Bake the cookies for 11-12 minutes. The cookies will look very soft and underbaked. They will continue to bake on the cookie sheet. Allow to cool on the cookie sheet for 10 minutes before moving to a wire rack to cool completely.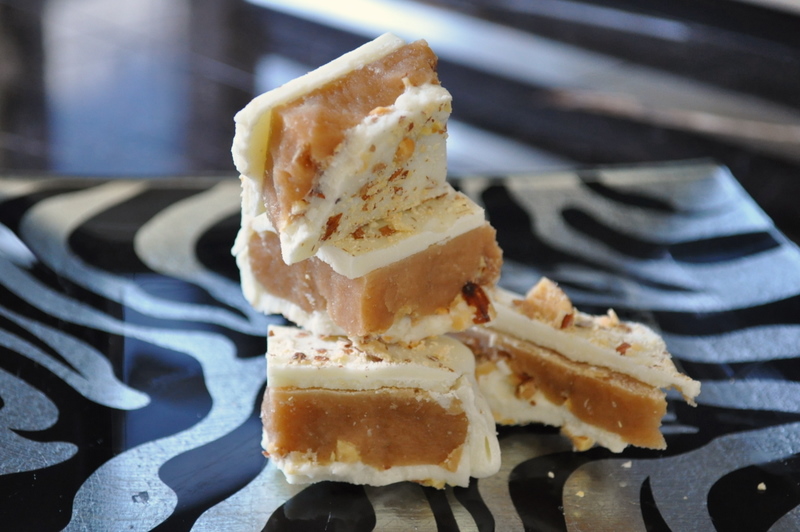 I have been cooking a ton lately, but everything has been so healthy I was craving something that was decadent and blog worthy. Even though I have been trying to cook healthier I can not and will not ever give up sugary, decadent delights such as this Orange Scented White Chocolate Toffee.
The base is the same that I use for my original toffee which is butter, sugar, almonds and vanilla, however in this case I use orange extract in place of the vanilla extract.  The orange extract I use is Nielsen-Massey's Orange Extract, which you can find on Amazon here.  I find this extract lends the toffee a mild orange flavor without tasting artificial.
There are still many delicious healthy recipes to be posted, but as with everything in life there needs to be some balance and this Orange Scented White Chocolate Toffee brings balance into my life – well this and Proseco. 🙂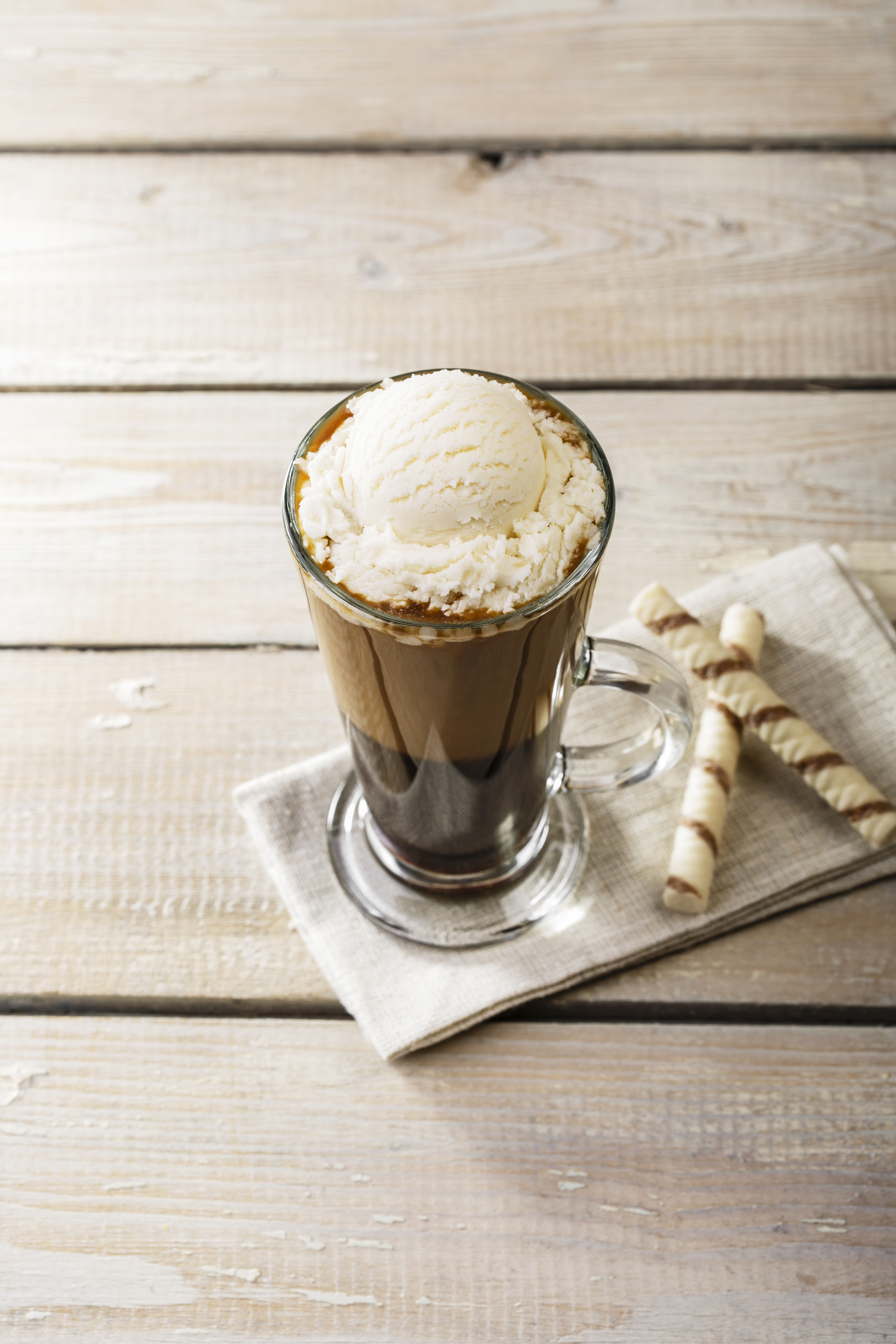 Let me start by saying that I love coffee. I hate mornings but what keeps me sane is that warm cup of slightly sweet (I add creamer – International Delights Coldstone Creamer to be exact) and warm cup of heaven. I was watching Barefoot Contessa on the Food network one morning and she made this crazy, yummy desert called Viennese Iced Coffee and I knew I had to make it.
Ina Garten made this for dessert using decaf coffee, but I have also been known to enjoy this crazy good cup of heaven mid-day as well. I love  her recipe as is, but I love to make a few fun additions as well.